I've heard guys talk about "bro code" a few times but I think for girls, it's more of an unwritten rule.
Rule #1
(in my book)
is the one I'm gonna talk about today.
This seems to be a hard concept for some to understand but I'm gonna get right down to business with it .... Ready?
Your friends are gold. gold. And they should almost always come before boys.
I understand, there's a rare exception
(like death)
when the boy needs to come first. But most of the time? your girls come first.
You don't talk to boys one of your friends is talking to because boys are temporary, friends should be forever.
Hell, you shouldn't even talk to a guy your friend was talking to if it's been anywhere in the last 5 years.
You don't talk bad about your friends.
You be there when they need you.
You make sacrifices for all other things, but you don't ditch your friends.
Because when that boy runs off and leaves you? And you've thrown all of your friends under the bus? Well honey you're gonna be crying your little self to sleep alone cuz' nobody's feelin sorry for you.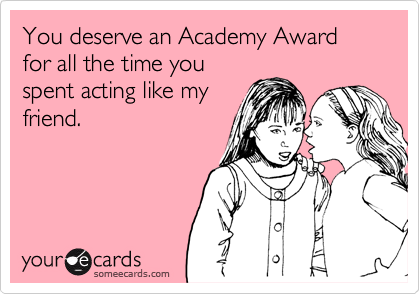 It's a hard lesson to learn, I know.
But ladies, we should all know it, and memorize it & study it because it's that important.